How to choose your San Diego home inspector: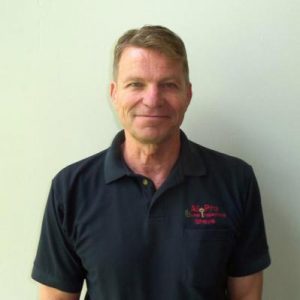 Are you looking for an exceptional inspector that will dramatically outperform the average home inspector alternative? Do you understand the true value of a home inspection and are you willing to pay more for a substantially superior report and the time it takes to write up? There is simply tremendous variation in what you can receive from a home inspection so caution is clearly needed. If you understand how foolish it can be to choose an inspector based on price, then you have come to the right spot. I offer true value.
Ask about experience:
Even with two decades of construction experience as a general contractor to rely upon when I started doing home inspections in San Diego back in 1994, it wasn't until I had at least a thousand home inspections under my belt before I had the depth of experience needed to truly feel confident that I could do the job well. Now; after thousands more, I still find myself learning, growing and increasing my competence with each passing year.
There is no substitute for experience. Only you can decide if it is worth the risk to hire a less experienced home inspector. To take a closer look at my experience see; Profile of Your Home Inspector. I have one of the best resumes in the business and am very proud of my accomplishments.
You decide if you want an average home inspector or an industry leader. A leader with statewide recognition right here in San Diego.
What are the benefits of experience to the client?
Experience allows me to put deficiencies into perspective so you understand when a defect could cost a lot of money to correct and how important that defect is to correct. At the same time, I will help you understand when a deficiency is minor or inexpensive to correct so you don't blow a minor issue out of perspective.
Experience gives you confidence that you can ask any question that comes into your mind and that you will receive a sound and knowledgeable response.
Experience allows me to give you practical advice on correcting deficiencies rather than simply recommending further evaluation of every deficiency found.
Experience allows me to evaluate the work of others knowing what a proper job should look like. This will allow me to look at new work and see flaws that others would miss. Seeing beyond the cosmetic surface is critical in determining how well new construction and remodeling work is done. My experience with dispute resolution work between owners and contractors as well my decades of home construction experience makes me uniquely qualified for evaluating remodeled homes as well as new home construction.
Experience gives me the confidence to deal assertively whenever a challenge is made by a seller or contractor to any findings in the report.
Experience gives you confidence in the quality and integrity of the report.
How long will the home inspection take?
This is the second most important question. I know many home inspectors will take as little as two to four hours for an "average" home inspection. Some even brag about how quickly they will do the home inspection. With over 20 years of doing home inspections full time in San Diego, I cannot figure out how anyone can do a good home inspection in a short time and do it well. On any given property I will generally take twice as long as that "average" home inspector. As I have gained experience over the years, my home inspections have gotten much longer, not shorter.
You need to decide if it is worth more to hire someone that will give your San Diego home inspection the time you know it deserves.
The main complaint I get from real estate agents is that I take "too long" to do the home inspection. Their time is valuable and it is difficult for them to spend most of a day just hanging out at a property. I can understand their concern, but this is clearly an area where their interest and yours will be opposed – so be assertive and let your realtor know who you want as your home inspector.
What kind of report will I receive?
You will receive a fully narrative report that is straightforward and written in plain English. The report is clearly and logically laid out with color coded icons to help you see where the deficiencies are in the report. The color coding will help you find safety issues at a glance or see where further evaluation is recommended. Also, every item is sequentially numbered for easy reference when you are doing your request for repairs.
If you deserve more than ambiguous generic statements pulled from a database to apply as broadly as possible, then this is the report for you. Every word in the report was written by me personally and is tailored to your property. (Most home inspectors that provide narrative reports rely on a database written by a third party vendor with very generic statements added with a single click that roughly match the condition. Sometimes these generic statements do fine, but with anything important, unusual or difficult to explain they tend to fall far short and most inspectors are so pressed for time that they simply cannot take the time to write out adequate documentation. And, most of them don't have enough experience to write something meaningful so they constantly just recommend further evaluation on everything.) Don't you deserve a home inspector that has the knowledge and proven ability to develop their own reporting database and willing to spend the time to write out specific documentation unique to your report? Just like every word on this page, it was written by me personally, not some slick marketing guru. The quality and depth of the report writing is what truly separates me from other San Diego home inspectors.
You want pictures – you got them. Pictures will be incorporated into the report directly where the deficiency noted is talked about.
To take a closer look see the "Sample Report" attached.
Is your home inspector dedicated to continuing education?
The California Real Estate Inspection Association requires 30 hours of continuing education each year to be a member. This is a good start, but you may want someone with a much higher commitment to education. I have consistently attained two to three times that many credits each year. In addition to this formal continuing education I read trade journals to keep ahead of new trends in the construction and home inspection industries.
I am not only a student but an educator of other inspectors. For many years I have done educational presentations for inspectors in our local area and I have also been a featured speaker at state conferences over the years. My most popular presentation is on inspecting Crawl Spaces. Other popular presentations have been on the Standards of Practice for home inspectors and the unique aspects of inspecting older homes.
To take a closer look at my educational experience see; Profile of Your Home Inspector.
Is your inspector dedicated to the home inspection profession?
Make sure your home inspector is a member of the California Real Estate Inspection Association - Accept no substitute.
CREIA, California Real Estate Inspection Association, member since 1994
2014/2015 Chairman of the Board of the California Real Estate Inspection Association
2012/2014 Vice-Chairman of the Board of CREIA
2010/2011 CREIA State Director
2006/2007 CREIA State Region 8 Director (San Diego)
2012/2020 Chairman of the CREIA Contract and Standards of Practice Committee
2006/2007 Co-Chairman of the CREIA Membership Committee
2005/2011 Co-Chairman of the CREIA Standards of Practice Committee
2005/2010 CREIA Contract Committee member
2005/2006 President of the San Diego Chapter of CREIA
2004/2005 Vice President of the San Diego Chapter of CREIA
2003/2004 Secretary of the San Diego Chapter of CREIA
Has your home inspector demonstrated a commitment to high standards by attaining certification and recognition in the industry?
International Code Council / International Conference of Building Officials
Combination Dwelling Inspector - Uniform Building Code, Uniform Mechanical Code, Uniform Plumbing Code, National Electrical Code
(The building codes used throughout California)
Certificate # 5227225-56
California State Licensed General Building Contractor
License # B-340790 Since 1974
California Real Estate Inspection Association, MCI
Master CREIA Inspector, # 0029
California Real Estate Inspection Association, CNCS
CREIA New Construction Specialist
California Real Estate Inspection Association, Chairman's Award Recipient 2006
California Real Estate Inspection Association, Inspector of the Year 2013
California Real Estate Inspection Association, Inspector Fellow, 2014
California Real Estate Inspection Association, John Daly Award, 2017 (CREIA's highest award for lifetime achievement)
Other professional associations:
Greater San Diego Business Association, member since 1993
International Association of Electrical Inspectors, member since 3-8-95
How much will it cost?
I cannot compete on price with the average inspectors putting half as much time or less into the job, but I do strive to provide you with the best value. I strongly recommend that you choose your inspector carefully. Saving money on your inspection can be a very expensive mistake. Choose the home inspector with a lifetime of construction experience, dedication to the client, and a resume that makes other home inspectors envious. I honestly believe that I am your best choice throughout San Diego County.
Single Family Homes: My pricing is simple and straightforward: For homes built since 1990, there is a $200 base fee plus 40 cents per square foot. A 1000 square foot house is $600. This is also my minimum fee for a single family home. (Condo's can be as low as $490 - see below) The price rises $10 for each additional 25 square feet or $100 for each 250 square feet. (I round all prices to the nearest $10.) A 1500 square foot house is $800 and a 2000 square foot home is $1,000 for example. A home that is twice as large will take me at least twice as long and that is reflected in the price. It doesn't make sense to me that buyers of large and typically expensive homes would except the attitude of too many inspectors that they only check a sampling of the space, the windows, the doors etc. You deserve a full inspection and that is what you will get with me. (See notes below for older homes, and homes with raised foundations.)
Most home inspectors charge less than I do and some of them a lot less. The bigger the difference in price the more cautious you need to be. Bargain inspectors are no bargain when they miss or misunderstand the importance of deficiencies in the home. I have seen far too many incredibly bad reports being done by too many low priced inspectors to have any illusions about their quality or ability. It is beyond my understanding how it could be worthwhile to take the risk to save a few hundred dollars now when you consider the potential expense, aggravation and disruption in your life that is possible from a poorly done inspection. The average inspector spends less than half the time I will on an inspection and there is simply no way I can compete on price. Some inspectors are doing three times as many inspections as I schedule in a week and are making a lot more many than I am. What I offer is the best inspection on the market. I will give you the best value, but I can't give you the cheap price.
Condos: Condos get a minimum of $40 off if there is no roof to inspect; $30 more off if there is no attic to inspect; and $30 more if there is no garage to inspect. ($100 total) Condos over 2000 square feet with no garage, roof or attic, get 10% off.
Older Homes: Older homes take much more time and experience and you will be charged 10% extra for any older home built between 1970 to 1989; 20% extra for an older home built between 1950 and 1969; 30% extra if built between 1930 and 1949; 40% extra if built between 1910 and 1929 and 50% extra if older than 1910. You need to appreciate that an older home built during the 20's will typically take twice as long as a recently built home and that this will only partly compensate for the extra time. I lived in an older home built during the 1920's for decades and live in a neighborhood of older homes in the heart of San Diego. A large portion of my business involves older home inspections. I am considered an expert in this area and have taught other inspectors on the unique aspects of inspecting older homes. I have been the featured speaker at state conferences teaching other inspectors about how to inspect crawl spaces that are typically found in older homes. You need to be very suspicious of any inspector who does not charge extra for an older home. I am shocked and dismayed whenever another inspector tells me they don't need much extra time on these grand older homes. Clearly they aren't doing the inspection that I feel should be done.
Crawl Spaces: To inspect a crawl space under a house, I put on a full suit coverall and respirator and crawl around every accessible area inside the edge of the perimeter foundation and under all bathrooms, kitchens and utility rooms and they add at least an hour and sometimes much more extra time to the inspection. I will charge you a minimum of $100.00 extra and this will increase if the crawl space is over 1000 sq. ft. at the rate of 10 cents per square foot. A 2000 square foot crawl space would be $200, etc. As mentioned previously, I have been the featured speaker at state conferences on this very subject and think you are unlikely to find anyone better to inspect a crawl space. You need to be extremely suspicious of any inspector who does not charge extra for this difficult and critical work and should never accept an inspection without full examination of the crawl space. (An unfinished basement will be charged at the same rate. A finished basement is charged at the same rate as a home.)
To book an inspection call me directly at 619-283-1123.
Should you attend the inspection?
I encourage my clients to attend the full inspection. This gives you an appreciation of the thoroughness of the inspection and allows you the best opportunity to participate and ask questions at will. I will talk to you as I go about the inspection and generally most people find this time interesting and well spent. This will be your home and this gives you a chance to get to know it. However, I appreciate that not everyone can dedicate this much time and many prefer to come towards the end of the inspection. In this case, I will perform the inspection before you get there and go over everything with you when you arrive. For my clients who just can't make it to the home inspection, you will find the report clear and very readable. You will also have an opportunity to talk with me on the phone to go over the entire report and ask any questions you have.
Should you use the home inspector your real estate agent recommends?
Usually the answer is no. Some real estate agents do recommend the best home inspectors and if your real estate agent has recommended a home inspector like me, you can bet that they place your interest first and this reflects very well on their integrity. However, a most unfortunate truth is that many real estate agents recommend home inspectors who present deficiencies in the most minimal way or tend not to find or report as many defects.
I promise to present the information to you straight. As the buyer, you need to appreciate that you are my only client and my only consideration is providing you with as clear, thorough and unbiased an inspection report as I can. You need to feel confident that your home inspector is completely on your side and not holding back in presenting deficiencies just to get their next referral from the real estate agents. This is a very real danger because most home inspectors are dependent on real estate agents for referrals and real estate agents are dependent on closing deals. This makes it difficult for them to remain objective. Real estate agents that appreciate the in-depth and thorough nature of my home inspection reports understand the importance of complete disclosure to their clients and they are the real estate agents you want working for you.
Make sure your home inspector has only one client – you! You will notice that I am not a member of any real estate board and that this web page is not directed towards real estate agents. Your home inspector needs to be unequivocally on your side.
This is one place where you should be assertive with your real estate agent and tell them who you want as your home inspector. Let them know you want an industry leader and not an average home inspector.
Do you need a pool inspection?
You have a choice when it comes to inspecting pools. I can do a competent but limited pool inspection for you and will charge you $220.00 extra. However, there is a gentleman in San Diego that specializes in the inspection of pools only. He does an excellent job and a more in-depth pool inspection and I recommend him to all of my clients. His name is Rick English and you can find out more about his services at http://www.poolinspections.com Rick does an amazing job but his pricing starts at $600 for the pool inspection. If Rick isn't available, give me a call and I will be happy to provide another referral.
Serving all of San Diego County From Chula Vista to Oceanside and all parts in between, including: Coronado, La Jolla, Del Mar, Solana Beach, Encinitas, Carlsbad, San Marcos, Escondido, Poway, Santee, El Cajon, La Mesa, Lemon Grove, Spring Valley, Lakeside, National City, Fairbanks Ranch, Rancho Santa Fe, Imperial Beach.
Have any other question? Ready to book your home inspection?
Please don't hesitate to call me directly at 619-283-1123
Drastic reductions in energy costs can be achieved through very simple changes, most of which homeowners can do themselves.
There are a number of measures that homeowners can take to ensure that their homes are not attractive to burglars.
If you want to build a new home, there are important things you need to know to make sure your rights are protected.
Get In Touch
Please contact us for more information or to schedule a free consultation.